SEO Reporting Metrics Designed For B2B & eCommerce
We build client reporting dashboards for SEO and provide the metrics that matter to your business.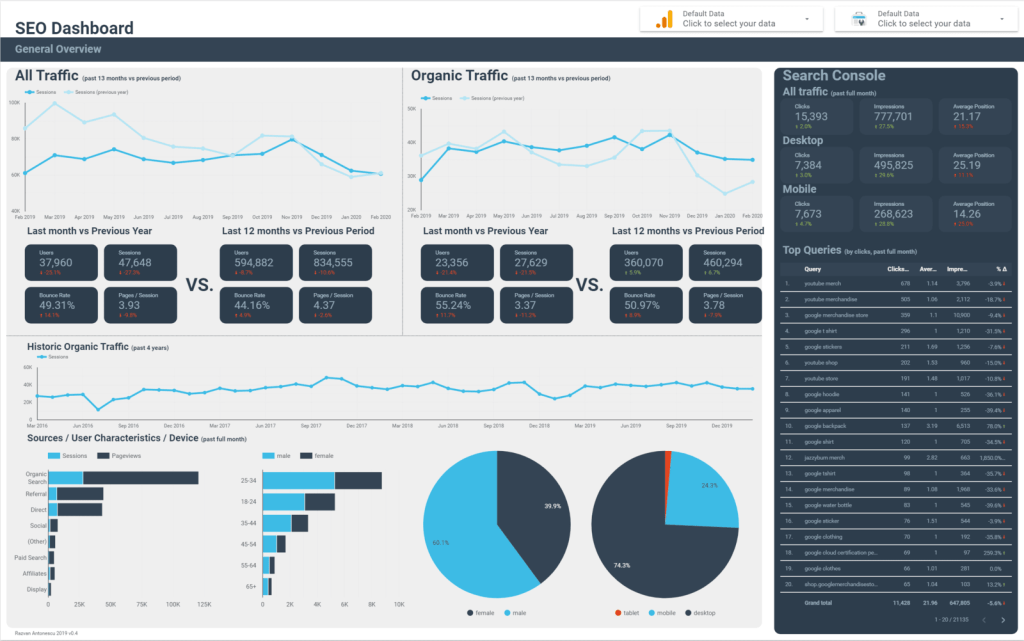 SEO Reports Designed For:
Our Process Building Client SEO Dashboard Reports
During the client onboarding process, we will discuss your business goals and SEO metrics.  All of our SEO reporting typically includes the following data metrics based on the vertical of your business:
Traffic data

giving

us details about the organic growth trends with your website during your SEO campaign.

Channel data

giving

us details on how organic growth is trending with your other digital marketing campaigns.

Conversion rate & goal completion data 

showing us how many visitors who came to your website completed your goal (conversion) out of the total number of visitors that came to your website during the reporting period.

Page-level data

giving

us insights on what your prospects are clicking on that is bringing you website traffic.

Data on keyword ranking

giving

us insights into keyword performance and opportunities. 
eCommerce Revenue and average order value data

 will show us sale trends from SEO efforts and uncover additional SEO opportunities and what areas need improvement.

Page speed data

 will allow us to address technical issues that affect user experience for both desktop and mobile devices.

Time on site and bounce rate data

 will allow us to address visitor interaction times with your core pages important to your sales funnel with your various prospects.

For our B2B reporting clients, we will develop custom metrics utilizing Google Tag Manager to report data

on those core pages that important to your longer sales cycles. 

SEO Recommendations & Execution plan

 to take our reporting data into actionable deliverables for your continued organic growth.
Why is SEO Reporting Critical To Your Businesses?
SEO reporting will allow your business to understand what related business topics and content attract customers leading to organic growth and higher conversions. With SEO reporting data, you will have a firmer grip of allocating marketing resources to their digital marketing endeavors. With SEO reporting, your business can uncover prospect search trends making it easier for you to deliver current content about your services or products. SEO report data can allow you to pivot current SEO campaigns to capitalize on the needs of your prospects.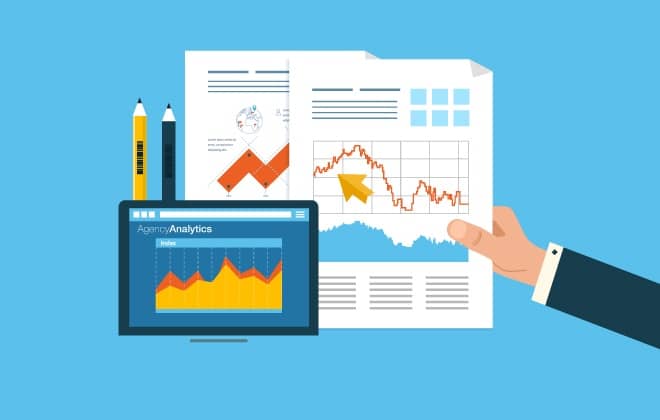 Each SEO project is different. For us to provide accurate quoting, we will need to speak with you more about your company's brand, current SEO efforts, details about your target audiences, and a more in depth discussion about your goals. Please complete the form below and we will contact you within 24 hours. If you would like to speak with us directly to discuss your project(s) over the phone, call or send us a text at (203) 800-6923.
We ask for your phone number to reach you with any questions that we might have about your project. 
Complete All Fields For SEO Estimate
Let's Work Together Building A SEO Client Report Showing Growth & Providing Insights
We provide SEO monthly and quaterly reports that allows you to make astute digital marketing decisions.