SEO Blog Topics & Article Resources
Our SEO services blog posts will provide you with information on the latest topics and trends and services offered by SEO professionals.

Our Latest Articles On SEO Marketing
Are you looking for advice on SEO for your business or organization? It is such a broad topic with many nuances. Browse our various resource categories to learn more about how search engine platforms' ever-changing landscape of algorithm updates is affecting businesses. Our goal for the resources section of our website is to provide you with valuable content to help you make sound business decisions regarding search engine optimization.
It is our goal to post concise content to our blog audiences. As SEO professionals, we know the importance of having resources pages on a website. Our goal is to get the reader audience to think about how blog and resource pages and SEO contribute to the business growth. 
Have A SEO Blog Topic? We Are All Ears.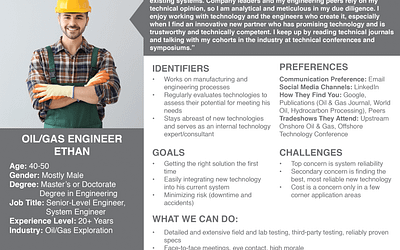 Many B2B companies don't think of using a user-centered approach with their B2B SEO tactics when trying to reach their target prospects with their services or products. The development of B2B personas can help businesses identify keywords for each of those...
Looking for SEO Project Estimate? Complete All Fields Below